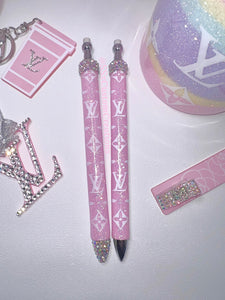 Please read shipping and return policy before placing your order.
Retractable, Stainless Steel, Mechanical Pencil with .7mm lead, comes with a pack of 24 lead pieces and an extra white eraser
Sealed with Epoxy for a smooth finish. 
Due to the handmade nature of these items, minor imperfections may occur and sometimes are unavoidable. I make EVERY effort to create your order to be as perfect as possible.